Soqotra has always been an easy sell as a tourism destination. It is spectacularly beautiful, genuinely unique and remarkably difficult to reach, especially with the all too frequent broad-brush travel advice about the distant mainland, protecting it from the risk of "over-tourism", even while the Soqotra Governorate and local community has been actively pursuing tourism and encouraging visitors to come.
Travellers have been visiting Soqotra for millennia and the island remains on the "wish list" of some of the world's greatest travel writers. However, there is a real risk that, with the distraction of regional politics limiting protection capacity, Soqotra will suffer from an unsustainable expansion of irresponsible tourism. Following the hiatus of the COVID-19 crisis, many people will want to travel to the most amazing destinations in the world – and Soqotra is the culmination of that dream.
The Soqotra Heritage Project has been working with a team of experts from Soqotra since 2017, focusing on the archipelago's cultural heritage. These women and men have reminded us that Soqotra is home to 50,000 people and that their cultural heritage is arguably more important than the extraordinary landscapes and more famous natural heritage, because it embodies the living essence of Soqotra. It is the cultural use of the Dragon's Blood Tree and the rich stream of ancient stories that has brought the landscape to life and given the natural heritage such depth and significance.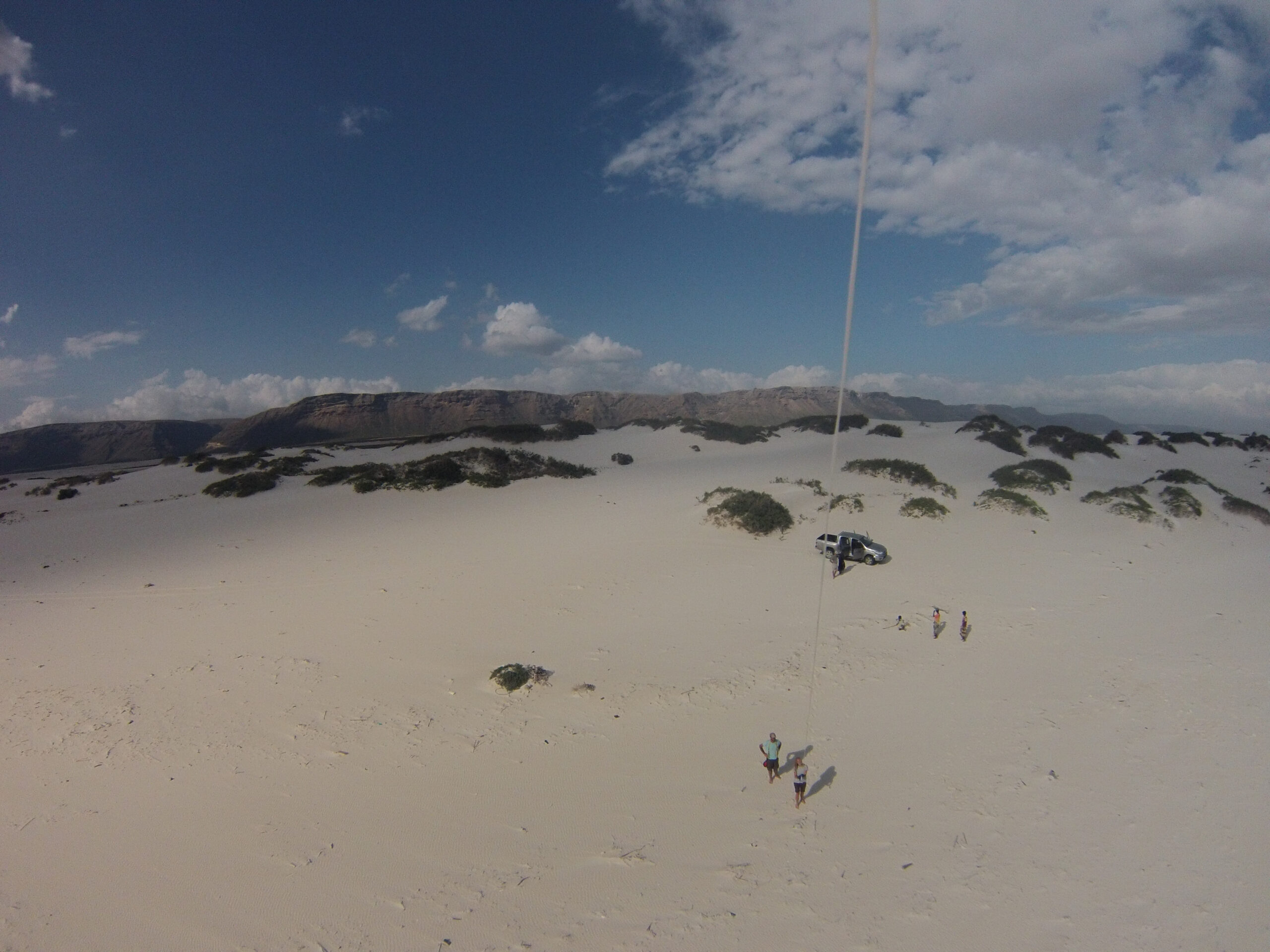 When, in the early 2000s, the Government of Yemen started to consider tourism as a possible driver of economic development and began to promote itself as a tourism destination, the then Minister for Tourism recognised the risks of tourism with the instinct to prohibit tourism to Soqotra. Known for its extraordinary natural heritage and called by some  the 'Galapagos of the Indian Ocean' and with commentators already expressing concern about the impact of tourism on the Galapagos and the potential comparison with Soqotra suffering from similar issues, Yemen was seriously thinking about forgoing tourism in order to protect Soqotra's natural heritage. However, with perennial problems on the mainland and Soqotra being so incredibly marketable, flight schedules expanded and even cruise ships started to call. Tourism to Soqotra really started to take off after UNESCO inscribed the "Socotra Archipelago" as Yemen's fourth World Heritage Site in 2008, with several thousand visitors annually. But this led to operators creating generic tours that would visit the same beaches, caves and Selfie-spots, creating untold pressure on some key sites and leaving the majority of the island excluded from the social and economic benefits that tourism can bring.
If well managed, heritage tourism can become a driver of sustainable development, creating enduring livelihoods and contributing to the preservation and celebration of the heritage that makes Soqotra such an extraordinary place to visit. This involves working with tour operators to develop new itineraries to reduce pressure on the well-known "hotspots" and at the same time increase the economic benefits of tourism by diversifying the established product and taking visitors to less established (and often superior) sites elsewhere that include an introduction to the Soqotri language through poetry and song.

On the one hand, Soqotri, the custodians of Soqotra's heritage, are almost unanimous in their desire to promote tourism as part of their plans for sustainable social and economic development; they recognise that, when well-managed, tourism can be an important component of efforts to protect and conserve natural and cultural heritage, and Soqotri generosity and hospitality come very naturally! On the other hand, without good management, tourism can be damaging, whether it's foreign developers seeking to build a boutique hotel at the site of some ancient rock art or amateur "scientists" walking off with fragments of ancient pottery or taking examples of endemic flora and fauna for private (or even public) collections around the world. Irresponsible tourism is a function of poor planning and limited management capacity in a destination; sustainable tourism requires a destination-led community-centred approach that builds on international best practice. It is this approach that been adopted by Soqotra as a direct result of the SHP.
The former tourism minister was right to recognise the risks of tourism. Now there is a real opportunity to use heritage tourism to mitigate those risks in a proactive and responsible way. Yemen is keen to share its heritage with the world; the world has a responsibility to treat Soqotra and its 50,000 inhabitants with the utmost sensitivity.
Guidebooks
Despite many references in travelogues, histories and websites, until recently there was no definitive modern guidebook to Soqotra. In October 2020 Bradt Guides published their "Socotra" guide. Members of the Soqotra Heritage Project team contributed to a number of sections. This is the first travel guide in English since the Bradt Guide to Yemen published in 2007.
https://www.bradtguides.com/product-tag/socotra-travel-guide/